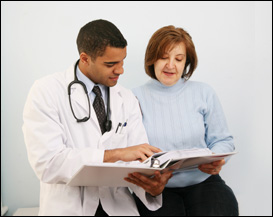 Our Services
HC MedNet's healthcare technology capabilities form the building blocks to construct the future of your organization. We have created key technology and service offerings pivotal to the challenges of today's healthcare industry.

Core Service Offerings
HC MedNet has more than 15 years experience in providing full service solutions and is committed to helping our clients successfully accomplish their goals by providing extensive experience in healthcare information technology. We value our partnerships and strive to provide products and services that enhance our clients' healthcare delivery capabilities. We service our clients with the utmost in professionalism, efficiency and cost-effectiveness.

Provider Internet Solutions
Providers may send claims, eligibility inquiries, statements, collection letters and more to HC MedNet securely over the Internet. With direct links to PPOs and Payers, we expedite the claims submission and correction process. In addition, access to the system through a web browser is available from any location or division of your organization at any time.

The HC MedNet Advantage provides: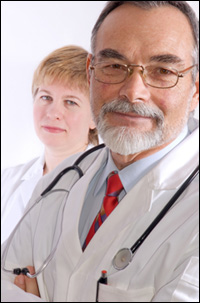 Security Administration System

Eligibility Inquiry

Claims Processing - Print File Capture, HIPAA 837, Proprietary Formats

Claims Processing - Direct Data Entry

Claim Response System

Electronic Remittance Download

CPT-4 / ICD-9 Code Maintenance

Print and Mail Services


Claims Application Software and Services
HC MedNet provides IT solutions and services that enable providers, PPOs and payers to improve their bottom line. Our software and service offerings automate business processes, streamline operations and improve workflow. Our suite of applications for claims payment administration includes:


Connects Providers, PPOs and Payers via the Internet

Customizes claims adjudication processes

Provides a full range of information reporting


By obtaining claims directly from providers via our Provider Internet, HC MedNet closes the loop between the Provider, the PPO/Repricer and the Payer. Each party has immediate secure access to claims status information from the central library of claims transactions.
ComCare is HC MedNet's HIPAA-compliant healthcare claims administration software that has been utilized by PPOs and TPAs since 1985. This software provides proven functionality for administration of:


Security

Member Enrollment

Health Claims Adjudication

Payments Processing

Client Billing

Adjuster Productivity Management

Member Activity History

Specific and Aggregate Reporting.


ComCare is your answer to affording a HIPAA compliant, cost-effective, user-friendly system, without bearing the risk of high-cost leasing arrangements!

Consulting
HC MedNet combines business services to create a comprehensive solution for your organization. We offer customized solutions to meet our clients' needs, including:


Business and Technology Consulting

Systems Integration

Systems Migration

HIPAA EDI Consulting
Decision Support
Your clinical, administrative and financial data becomes the basis of our
gaining a complete picture of your healthcare business. We focus on
identifying areas of improvement that produce the optimum return on
investment in terms of cost reduction and quality improvement. Our services
include:
Identifying Clinical and Financial Risk

Evaluating Clinical and Practice Patterns

Analyzing Medical Expense

Streamlining Administrative Processes